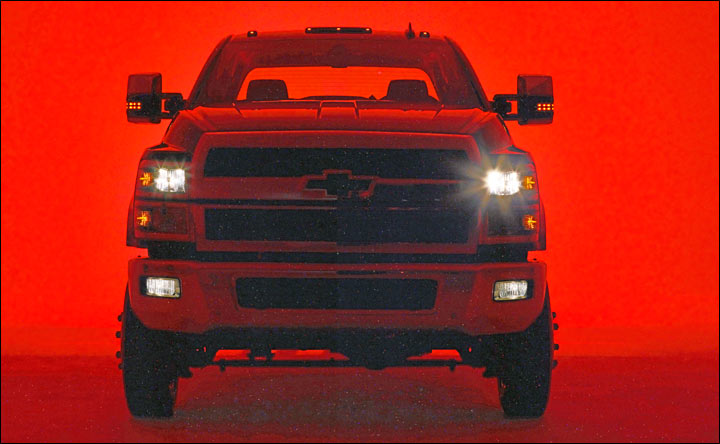 Chevrolet is returning to medium-duty trucks with new class 4 and 5 pickups, to debut at the Work Truck Show in early March. Generally, this type of truck is sold with extensive aftermarket customization, to commercial customers. While Ford dominates this segment, Ram has done well since launching new chassis cabs (engineered in cooperation with Sterling) some years ago.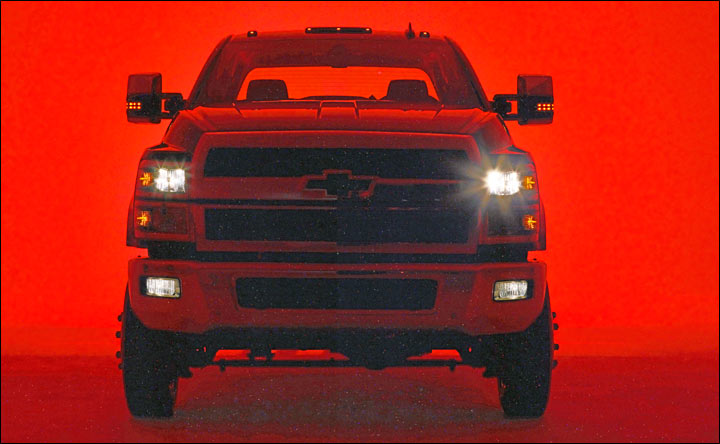 The new medium duty trucks have no gasoline engines, put combine Duramax diesels with Allison transmissions with two or four wheel drive, standard and crew cabs, and a variety of wheelbases.
Key selling points in this class tend to be cost of operation, maintenance, and durability, rather than raw power. Ram, for example, emphasized larger, longer-lasting brakes, larger gas tanks, and better-than-usual electrical systems, along with various "upfitter-friendly" features. Chevrolet's spokesman said their own new trucks were designed to be "among the best in the industry" on a variety of comparison points.
Their one press photo — which they darkened quite a bit to hid both the fact that the vehicles either has a split grille or has been "photoshopped" to change its apparent width — shows a typical Silverado grille, with the company's usual stacked headlights, and a 1994-Dodge-Ram-like "fender drop."