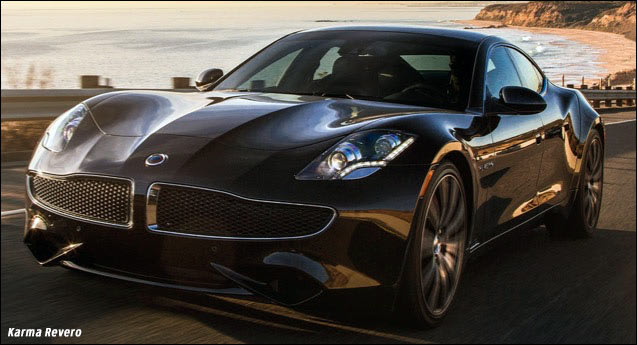 For many people, the first indication that small automaker Karma has actually started producing its sport-luxury hybrid-electric cars was a recall on the 2018 Revero (for side airbag failure).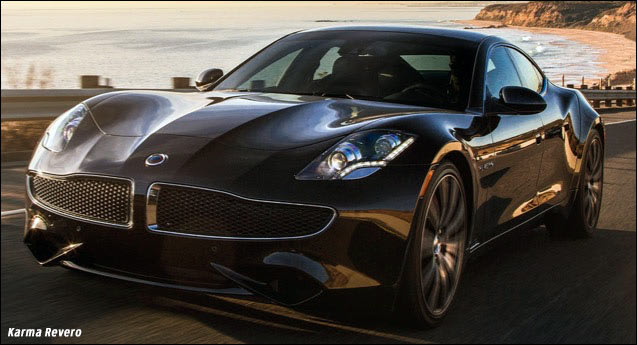 Today's Karma has its roots in the Fisker Karma, unveiled way back in 2011. Fisker sold around 2011 Karmas, which were in many ways similar to today's Revereo — they were high-end plug-in hybrid sport sedans. Fisker had a few problems, but the one credited with sending a torpedo into the company was its A123 batteries; they were recalled twice, and both A123 and Fisker went into bankruptcy. Chinese parts supplier Wanxiang Group bought both A123 and Fisker's assets (the car design, including the powertrain, and a plant in Delaware — but not the Fisker trademarks).
The Karma Revero, with its goofy-grin front and digital-dash interior, is quite similar to the original Fisker Karma; the Chinese company started production in 2016, albeit in California rather than Delaware. Production seems to be limited to the hundreds-per-year rather than thousands, and Karma isn't going to challenge Tesla any time soon — the mainstreaming of electric cars through Audi, Porsche, Lexus, and BMW is likely to be a bigger challenge to the money-losing yet iconic American brand.
As for that other Chinese automaker serving up electric cars en masse, Faraday Future — named after a much more modest, but possibly even more brilliant, scientist and inventor — without the showmanship and aura of Elon Musk, it's had some issues with financing falling short.  Faraday still plans to get its FF91 electric car on the market by the end of this year; built in California, it is "autonomous-ready" and claims to do 0-60 in 2.4 seconds, with a stunning (if unverified) 1,050 horsepower, four-wheel steering, and a claimed 300 miles per charge.