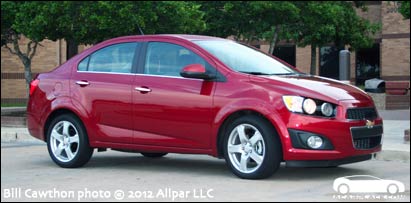 For more than 100 years, Detroit, Michigan has been synonymous with the automobile. While it certainly wasn't the only place car companies called home, it was the main attraction with Chrysler, Ford and General Motors.
For the majority of those years, the pride of place went to passenger cars, like the 1965 Chevrolet Impala which set a single-year sales record for a single model that has never been equalled. It wasn't until 1982, when the Ford F-series pickup outsold the Oldsmobile Cutlass to become America's favorite vehicle, that the dominance of the car had ever been challenged.
Fast forward to 2018. Some of the biggest brands from those years are long gone. DeSoto, Mercury, Oldsmobile, Plymouth and Pontiac have joined the Edsel, Kaiser, Willys and Studebaker. Short-lived Saturn came and went.
Ten years ago, right before the Recession, passenger cars commanded better than 53% the total new vehicle market. Cars sold by Chrysler, Ford and General Motors accounted for about 36% of deliveries in 2008 and American-badged cars made up just over 19% of the market.
In 2018, cars made up just 35% of new vehicle sales. American brands' share of the total market dropped to slightly more than 19% and only about one in four new cars wore a domestic badge (Domestic brands include Buick, Cadillac, Chevrolet, Chrysler, Dodge, Ford and Lincoln).
Now Honda and Toyota each sell more U.S.-built cars than Ford.
Fiat Chrysler has trimmed its car offerings to one Chrysler and two Dodges, all built in Canada. Ford has ended  U.S production of the once-popular Fusion and now plans to shift future production from its Hermosillo, Mexico plant to China. Ford may not even sell the Fusion in America. Production of the Focus and C-Max will go to the Hermosillo plant. That would leave just the Mustang, Taurus and Lincoln Continental in U.S. assembly facilities.
General Motors is holding the line for the moment. It hasn't said what might become of the plants the build the Chevrolet Sonic (Orion Township, Michigan) and Cruze (Lordstown, Ohio) but successors might be an open question as GM is considering exiting its South Korean operations and has already divested itself of Opel/Vauxhall. The saving grace for the Orion plant could be the Chevy Bolt and the Opel Ampera-e electric vehicles.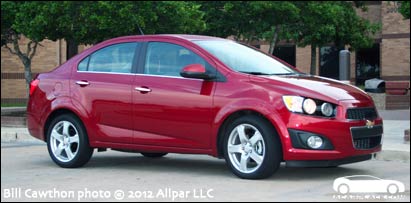 While GM still builds more cars in the U.S. than anyone else, it took a 132,00-unit hit in 2017 as car sales fell nearly 16%.
The picture gets bleaker for FCA, Ford and GM when it comes time to develop or refresh their products because there has to be a return on the investment. It will get even worse if the U.S. follow through on its threats to exit the NAFTA agreement as it might make production in Canada and Mexico prohibitively expensive.
Bill Cawthon grew up in the auto industry in the 1950s. His Dad worked for Chrysler and Bill spent a number of Saturdays down on the plant floor at Dodge Main in Hamtramck. Bill is also the U.S. market correspondent for just-auto.com, a British auto industry publication, and a member of the Texas Auto Writers Association. You can reach him directly at (206) 888-7324 or by using the site contact form.