Jeep released the European version of the 2019 Renegade recently, and we showed you (via Real Fast Fotography), a week or two ago, an American version being tested. But what's under the hood?
The Renegade will have the new GSE (Global Small Engine) turbo setup, with MultiAir III, versus the current 1.4 turbo's MultiAir II. That's likely a very incremental improvement compared with the advantages of the new engine design, influenced by both Chrysler and Fiat people and technologies.
The GSE T3 has 120 horsepower, and hits its peak torque, 140 lb-ft, at 1,750 rpm. That's a bit yawn, really, about the same as the current Corolla 1.8 motor. The GSE T4 is more exciting, with 150 and 180 horsepower variants — reaching their peak torque of (rounded) 200 pound-feet at 1,850 rpm.  That's an eye-opener, compared with the current 1.4 turbo and, for that matter, the Chrysler 2.4 powerplant.
What's more, gas mileage, even with the far more powerful T4, is supposed to be 20% lower than the old 1.4 turbo, which should help the heavy Renegade. Because it has to conquer off-road courses without breaking, the Renegade is heavier than some competing crossovers that were designed for nothing more challenging than a minor pot-hole.
There's no belt-starter-generator hybrid in the works for the Renegade or any other front-drive FCA cars; instead, they will get 48-volt mild-hybrids.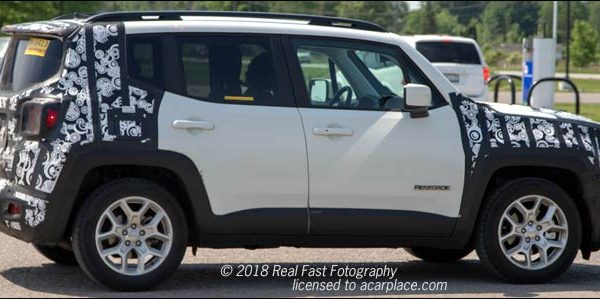 Even without electrification, if the Renegades have these new engines, they will feel much more powerful in everyday driving than the existing models. The current 1.4 turbo requires the engine to go past around 2,000 rpm before it starts getting anywhere; the 2.4 starts earlier but still can't match the new GSE T4 design for early-onset torque. In short, these new engines may give Renegade sales a shot in the arm where they need it most — North America — and boost already-strong sales in Europe.