For many years before Fiat arrived, Chrysler's brands were poorly defined and overlapped each other. Marchionne, who oversees seven different brands, immediately started working on clarifying them — with effects that took years to become apparent.

There are easy brands — Ram makes pickups and commercial vehicles; Jeep sells crossovers and SUVs, where each entry is the most rugged and off-road-capable in its class (even if they don't meet pre-Daimler standards). Fiat has kept to its old small-car niche, though it's tried to focus on driving fun and move upwards in its class — which has meant dumping some of its cars.
That leaves Dodge, Chrysler, Maserati, and Alfa Romeo. They have a surprising amount of pricing overlap now; and, for years, Dodge and Chrysler had sold essentially the same cars and minivans, with mild sheet metal and tuning differences. Chrysler, whose essence has eluded many masters, still hasn't been clearly defined; let's call it a work in progress, and move on for the moment.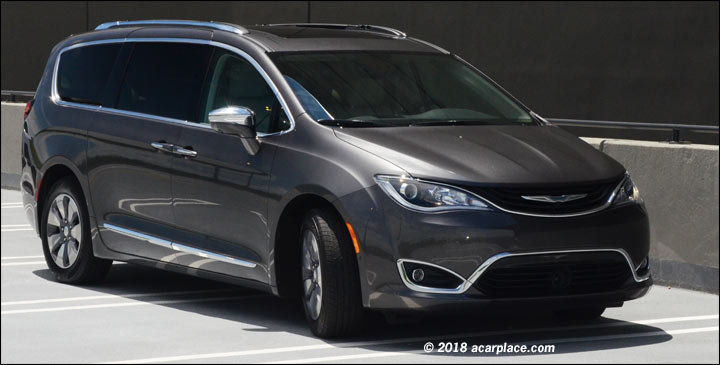 Dodge has come out quite clearly as the muscle brand, after an abortive foray into "European-style performance" with the Dart. The family-oriented Journey and Caravan and remain for now, but their time is limited; the emphasis is on the Charger and Challenger, and any new Dodges will be made in the same vein.
With the 797-horsepower Dodge Challenger Redeye and two "ordinary" 707/717 horsepower Hellcats, not to mention the instant-on 392 Hemi, you might think that Dodge had a great deal of overlap with Maserati. The Ghibli, Quattroporte, and Levante share a great deal in common with each other, but they also share some basics with the Charger, Challenger, and 300C.
You can tell the difference when you drive them. The Charger and Challenger 392 and Hellcat are the epitome of muscle cars, with brutal instant-on power. You get concessions to comfort and cornering, but 0-100mph is the primary goal, and the company tunes the cars so you feel the power.
The new Maseratis are not muscle cars but luxurious grand touring cars, capable of great speed and fine cornering. They still have fine acceleration, but the emphasis is on cornering and comfort. You can enjoy driving the car, or push into the back of your mind. It's easy to cruise with, and yet you can take it to the track and it'll perform beautifully, with fine balance. You can feel the difference in priorities.
Alfa Romeo, as I wrote in Allpar, is surprisingly well differentiated from Maserati, despite overlapping prices. The two lines have completely different platforms and tuning. Alfa Romeos ask for your attention, urge you on to take tighter, faster turns, and are, in short, more committed to being "driver's cars." If you need an analogy, consider the Intrepid vs Neon, Viper vs 1990s Corvette, or Road Runner vs Imperial.
The different carlines of FCA are "more different" than Chrysler has seen since they dropped the old Maxwells. Other than Chrysler, each has a clear definition and image. The 4C leads the Alfa Romeo image; the Redeye is the ultimate Dodge. That is not likely to change in the next generations of Dodges and Maseratis, even if they share more parts and dimensions. FCA has succeeded where Chrysler has not, in creating clear identities for each marque.