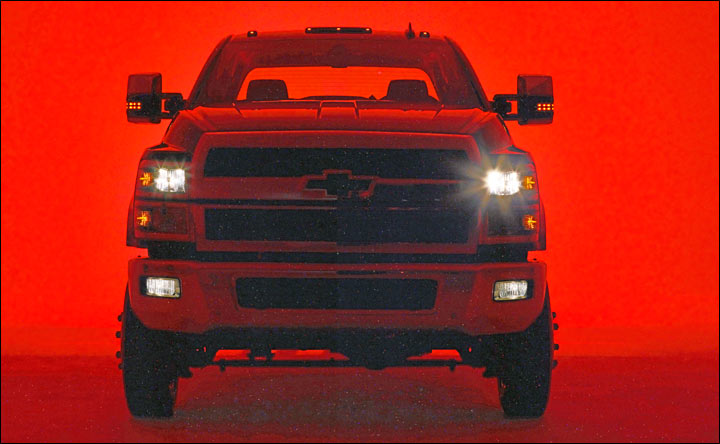 There's no mistake in the headline; the 2019 Chevy Silverado four-cylinder engine actually gets lower fuel economy than Ford and Ram V6 engines. Where it shines, oddly enough, is in power, where it beats entry-level V6 engines from any American automaker.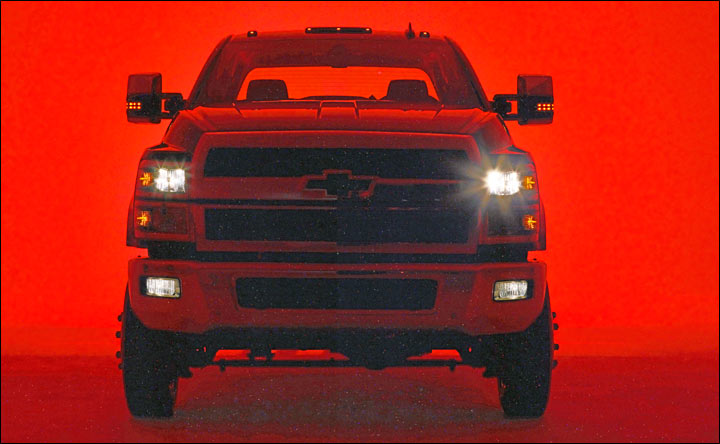 The EPA estimates for the 2019 Chevrolet Silverado four-cylinder are 20 city, 23 highway, 21 combined, with rear wheel drive. The company's own V8 is rated at 17 city, 23 highway; but due to the way fuel economy is calculated in the US (miles per gallon rather than gallons per hundred miles), the highway mileage is usually less important than city mileage.
Those who drive mainly on the highway and who care about gas mileage could opt for the V8, but they would do better with Ram's 25-mpg highway rating with its base V6 (which includes a mild-hybrid system for better responsiveness). The Ram's combined mileage is 22 mpg.
Diesel, shown above, may be a better choice for those wanting high fuel economy
On the other hand, the Chevy four-cylinder is rated at a stunning 310 horsepower and 348 pound-feet of torque, which easily beats the standard Ford V6 (non-turbo) and the Ram V6, especially in torque. It comes with an eight-speed automatic, and a max tow of up to 7,200 pounds — a little less than the Ram diesel. The payload, 2,280 pounds, is well over Ford and Ram's standards with their base engines.
The four-cylinder 2019 Silverado LT, with double cab and standard bed, starts at $38,395. Moving to a short bed/crew cab raises the price by $2,400. (Destination is included.)
Many had expected the four-cylinder Silverado to achieve far higher gas mileage ratings, but the power ratings are still quite good, and the engine is reportedly tuned for responsiveness — feeling, according to some, like a small V8. With 348 pound-feet of torque and 310 horsepower, there's clearly a torque bias.