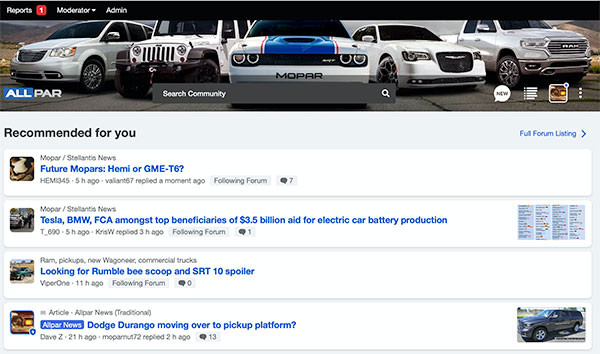 The original Mopar-focused web site, Allpar.com—"original" if you include the names it went by before the founder decided on Allpar—has undergone a rather massive change under owners-since-2017 VerticalScope. However, all the content is still there—it just takes more searching.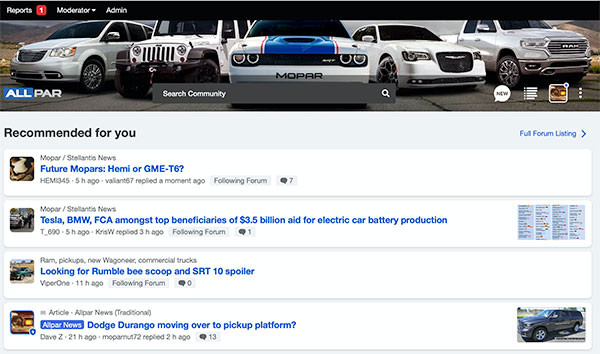 Daily news (well, weekly news, now) shows up in the Allpar News Traditional forum, while all the articles are in the Allpar.com Articles subforums. A more traditionally Allpar layout is at the independent site "Callpar," which was created by a site member.
The founder of Allpar remains active there, but has also created a new site dubbed "StellPower" to follow more closely in the Allpar model.