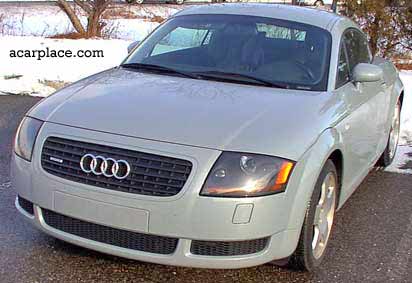 2001 Audi TT and…the 1991 Dodge Spirit R/T?!
The Audi TT is an interesting car for a former Spirit R/T owner to drive. Its 1.8 liter engine makes 225 horsepower, thanks partly to dual intercoolers and a five valve per cylinder design. The Spirit R/T, as you may recall, made the same power from 2.2 liters, way back in 1991. But, while Chrysler was pinching pennies with the R/T, Audi was going way out with its Golf platform to make the Audi TT an "ultimate" car.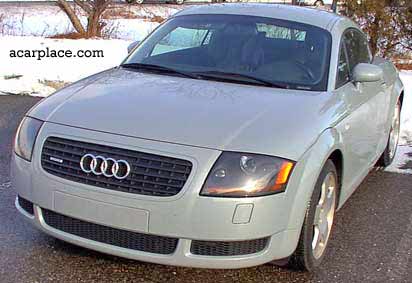 The TT Coupe has a six-speed manual transmission and all wheel drive, which makes it a lot easier to get good, clean launches. To be fair, the Spirit R/T's suspension was good enough to minimize torque steer, but the TT's all wheel drive can make getaways easier. Certainly, the six speed manual is superior to the Spirit's balky five speed; the clutch on the Audi is far easier to operate, and the shifter glides right into place.
The TT's brakes are also far above those of the Spirit, stopping the car immediately and without fade. Handling is superb, make the Spirit almost seem sloppy. Turbo lag is much lower than on the Spirit, with the turbo kicking in earlier and staying active longer.
The Spirit R/T, on the other hand, provides the practicality of a standard sedan, complete with a comfortable ride, lots of room for five passengers, and a full sized trunk. The Infinity stereo, if you can keep it alive after all these years, beats Audi's Bose unit. The engine doesn't make the same V-8 style rumble, but the turbo whistle is louder. Wind noise takes the place of the TT's road noise, but overall the Spirit seems quieter.