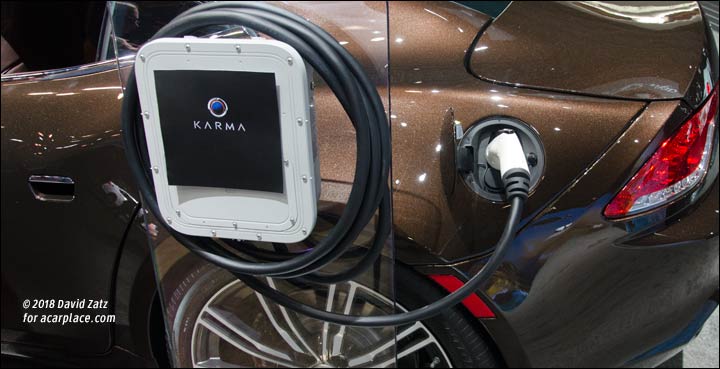 As Elon Musk claims to be shooting for production of 100,000 cars per year, someday, other automakers may be nodding and saying, "That's cute."
The world automotive markets are soon to be flooded with electric cars from just about every automaker, from mild-hybrid to full-on-electric (minus range extenders). Companies are working on range and quick-charging, but for many uses, it doesn't matter. The average American family has more than one car; it's easy to see many people specializing on one for long trips and one for commutes, or even renting when they need to travel longer distances.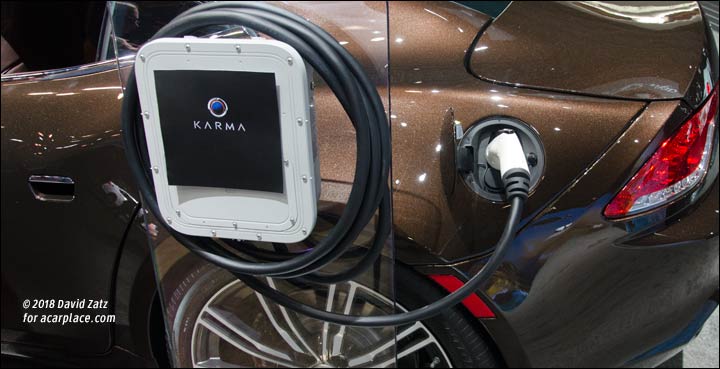 At the high end of the spectrum, performance car makers have realized that the only way to beat electric cars, in the long run, will be to make electric cars. Dodge has stayed ahead of Tesla, but only by resorting to supercharged 6.2 liter V8s. Chances are, Ferrari, Maserati, Jaguar, BMW, and other high-end automakers have looked at the future and realized they needed to hedge their bets or be left behind, like Duisenberg, Cord, Monteverdi, Jensen, Bristol, and many others — or be purchased by automakers with more foresight, like Rolls-Royce, Bentley, MG, and many others.
Starting from the bottom, South Korean brand Kia, owned by the somewhat higher-end Hyundai, now makes two full electric cars; it will bring its newer one, the Niro crossover, to the United States next year.
The Alfa Romeo 8C is due in 2022, with 700 horsepower and 0-60 times under 3 seconds; it's a hybrid, not a full electric. Maserati plans a range of hybrids and possibly full electrics.
Audi's 95-kW e-tron full-electric crossover, with all wheel drive, will start at around $76,000 in the US when it arrives next year; the five-seater can do 0-60 mph in 5.5 seconds, with a top speed of 124 mph and a range of roughly 250 miles.
BMW already sells two electric vehicles, the i3 and i8, in numerous forms.
The Fiat 500e, now sold only in California, will hit a second generation and may go national in the US, in 2020.
Subaru is planning an all-electric for 2021.
Dongfeng Renault Automotive will start making its first electric cars in China, where they will join many, many others.
Aston Marton is making a full-electric Rapide soon.
Volkswagen, forced to "pay" billions in pollution penalties by investing in electric cars, is likely laughing now, as the company plans a massive number of full-electrics and plug-in hybrids over the next five years, including the I.D. Buzz Cargo van around 2021. The huge European company is working on building factories for related parts as well as producing the actual cars. They have 27 models coming by 2022, between Volkswagen, Audi, Porsche, and SEAT (some will be badge-engineered), with a goal of ten million sales. The first cars are to be made in late 2019. (The "ten million sales" claim doesn't mention how many years will be included, and includes all brands). Their "fast charging" only takes twice as long as GM's.
Jaguar has sold their entire initial F-Pace production run of electric crossovers.
Infiniti, part of Nissan, is planning a 2021 electric-car debut — one of many coming from the Japanese brand with French ties.
Nio, a Chinese supercar company, has already set records with its full-electrics.
Volvo has two electric high-performance cars coming under the Polestar brand.
General Motors is likely to add to the Bolt and Volt; a crossover would make the most sense at this point.
The electric-crossover Chrysler Portal is reportedly coming in 2021.
Peugeot is showing electric concepts, with a real vehicle to follow within a few years.
We're leaving a huge number of automakers out of this short list, such as Nio, the Chinese automaker that set a record on the Nürburgring with its electric supercar, and is still producing; BYD, which is the world's leader in electric buses and, oh-by-the-way, makes cars too; and Lucid Motors, which just got a $1 billion investment from a Saudi investment fund.
In short, while gasoline engines will almost certainly stay dominant for the next ten to twenty years, electric cars are going to become increasingly common, and are likely to drop in price as parts and engineering are spread across more vehicles. Battery technology continues to improve, as does fast-charging, while an electrical infrastructure is being built out. Solar panels are also dropping in price, so that an increasing number of houses and businesses are putting up panels to charge cars (though there are complex grid issues that haven't been figured out yet, and it's no secret that the United States electrical grid is a bit less than perfect).
What does all this mean for Tesla? Right now, the company is stretching out into electric trucks (joining diesel and natural-gas powerhouse Cummins), but still loses money on each vehicle they slowly and (usually poorly) build. The lifetime of a company that can't figure out how to attach bumpers to a car, and is paying off massive debt, may be somewhat limited; but its legacy will be to have brought electric cars into the public imagination. If not for Tesla, someone else would surely have done it a year or two later, but they can claim that "first."