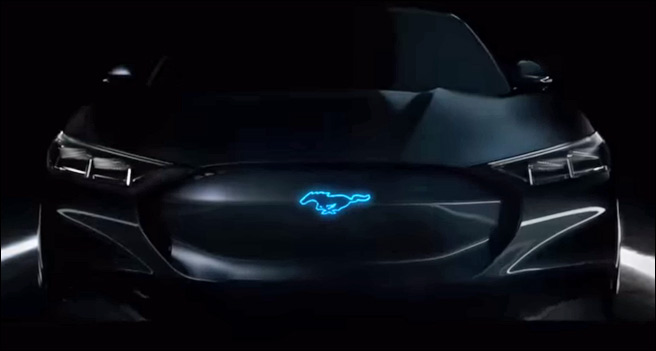 An electric Ford Mustang is coming, if a brief commercial placement is any indication. Robert S. Miller pointed us to this freeze-frame showing a blue Mustang grille emblem in the middle of a commercial.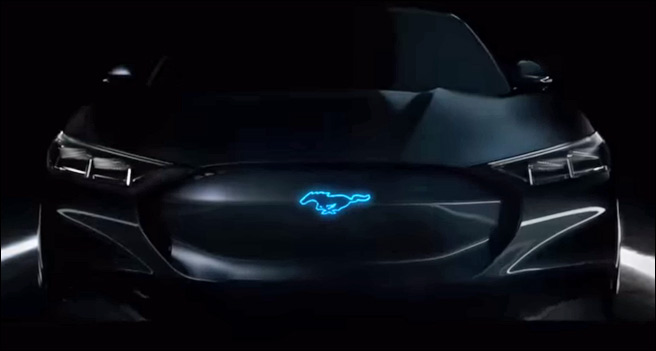 While any automaker can put lighted emblems onto the grille, the color blue is usually reserved for electric or hybrid cars. It could be that Ford's planning a hybrid version of their hot little four-cylinder turbo, though the company has started heavily investing in electric powertrains — after years of leaning on Magna, Toyota, and public relations for the aura of modernity.
Ford is already taking potshots at Tesla, with a commercial voiceover declaring, "It's never been launched into space" about the Ford Escape; but, in a couple of years, perhaps Ford will, as its commercial declares, have something real to sell. By then, pretty much every other automaker will have a wide range of electric cars on the street.