Reports that cars are dead have been grossly exaggerated.
The market for sedans and coupes is falling fast, but there are still hundreds of thousands of buyers in the United States. The #1 best selling car in America, the Toyota Camry, may be down by 9% from last year (year-to-date), but 314,346 Camrys found buyers. Indeed, every car in the top 10, other than the Hyundai Elantra (+5%), has seen falling sales—but they are selling in big numbers. The Civic came close to 300,000, the Accord and Corolla sedan both passed 250,000 (indeed, the Corolla came quite close to 300,000, but Toyota breaks up the sedan and hatchback versions). #10 on the list, the Ford fusion, saw 157,548 sales from January 1 to November 30, which isn't too shabby.
Sometimes, you also have to remember that manufacturers split up their car sales—like Toyota does with the sedan and hatchback. FCA has the Dodge Charger and Chrysler 300 split, though they share quite a bit; and the two-door Charger is labeled as the Challenger. Separately, none reached 75,000 sales; together, they hit 178,693, enough to keep their assembly plant running. The Challenger even posted a YTD gain of 4% (admittedly, the Charger and 300 both fell).
It's odd to see that the Cruze and Malibu may no longer be with us; their sales were respectable, both beating 130,000, while the Impala hit around 54,000. However, GM is probably is looking at the costs of developing new generations—or trying to get a bargain from the UAW and state and local subsidies for keeping their factories open.

It helps to have context. First, let's look at commercial vans; surely only Ford is profitable here, with 126,446 YTD Transit sales dwarfing anyone else. That's triple the Ram ProMaster and a good 50,000 more sales than the Chevy Express. Even with a new cheap version, the Sprinter is at just about 26,000 now, but that's really made in Germany and final-assembled here. The Mercedes Metris might as well not be sold, with 7,413—beaten even by the ProMaster City (11,605).
The minivan market has been falling for years; so far, the sales leaders are back to the traditional Dodge and Chrysler, at 142,233 Dodges and 109,386 Chryslers, though the Chrysler is far newer and, in many ways, far better. The Caravan is time-tested, cheaper, and more reliable, though. Honda comes in third (95,815) and Sienna fourth (80,953), with the Kia Sedona selling less than a quarter of the Sienna's numbers.
The big money is in crossovers and sport-utes, though—okay, it's in crossovers. The best seller was the Toyota RAV4, with 388,501 sales. No wonder Toyota rebalanced production from Corollas to RAV4s! #2 is the Nissan Rogue, which gained fame with the Star Wars movie, at 369,587. Rounding out #3 is the Honda CR-V, at 336,934, and that's it for the over-300,000 club. Are we surprised that the top three crossovers are all compacts, sold at relatively low prices?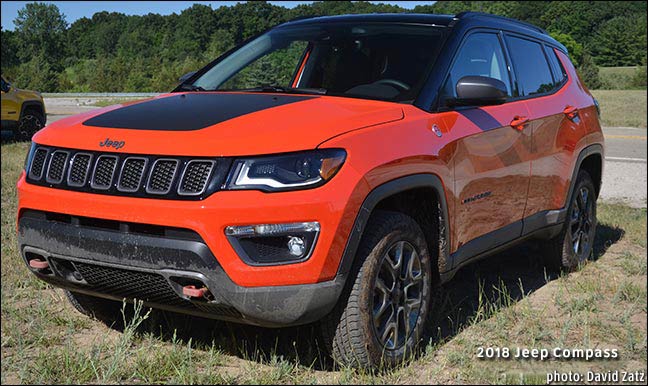 The first "real" (off-road-capable) crossover comes up with Jeep's Wrangler and Cherokee, the 7th and 8th best sellers at around 220,000 sales each so far this year. By dint of having more models selling reasonably well, Jeep managed to be the top-selling crossover/SUV brand.
The big money remains in pickups, but keep in mind pickups are a wide range with a single reporting number; for example, Ford has its three "light duty" pickups (F-150 through F-350) with various bed sizes and cabs, then it has the F-450 and up, then the chassis cabs. All those together were good for 821,558 sales, an enormous number and the only reason Ford is still a real player. The Chevy Silverado is still #2 with 519,159, though you really should toss another 191,259 sales in there for the GMC Sierra. Then comes Ram with 476,825 pickups and chassis cabs.
The compact/midsize pickup area has long been owned by Toyota, whose Tacoma was just about the last survivor of a once-popular niche. The Tacoma came in at 224,128, well ahead of the Colorado (around 124,000) and GMC Canyon (30,000 or so). Oddly, the Tundra, severely outdated and inefficient, found 107,042 buyers so far this year.
Cars are still alive, even if they're being drowned out by trucks and crossovers. However, it looks like we'll end up with a "minivan situation"—a small number of companies vying for an ever-decreasing number of sales, still profitable as long as competition is limited.