Since we're right here in the United States, we're going to look at the "Detroit" automakers first.
FCA was arguably the best performing company last year, with strong year-end finishes from Ram, Dodge, and Jeep. One factor in FCA's results is that it is close to becoming a pure-play light truck manufacturer. Passenger cars made up just 8.4% of total company volume and just 7.7% of its American brand deliveries. Jeeps, Dodge SUVs, and Ram pickups accounted for 78.5% of FCA's American brand turnover.
Ford and GM both ended the year in the red, and their car lines dragged down both sales and bottom lines.
Ford credited its shortfall to the ongoing slump in passenger car sales and lower fleet deliveries but Ford brand sales were off pretty much across the board. Lincoln was a bright spot, thanks to the Navigator and the new Nautilus. They may be rescued by handing off a good deal of car engineering to Volkswagen, as part of a new partnership which is likely to see Volkswagen adopting Ford large-vehicle engineering in return. Whether this helps Volkswagen will be hard to tell; they didn't get much from Chrysler's minivans.
Ford announced it is joining General Motors in switching to quarterly sales reporting, officially to more accurately monitor trends. But as may have been the case with GM, it is quite possible that the company has become increasingly reluctant to spend time and effort every month to vindicate analyst and market sentiment that whatever the company is doing, it is probably doing the wrong thing.
General Motors missed its 2017 numbers with every brand; in the fourth quarter, only GMC showed improvement. GM has some new models, including the latest edition of the Chevy Blazer, it is counting on to improve in 2019.
While sales of small, fuel-efficient cars languished in the dumps, the American muscle car remained a serious player. As the Detroit 3 continued to introduce more powerful – and more thirsty – versions, muscle cars actually enjoyed a slight increase in their share of the light vehicle market. The Mustang led the pack, followed by the Dodge Challenger, which outsold the Chevrolet Camaro. (All three, combined, don't meet the third best selling pickup series' numbers.)
Subaru of America had an all-time record month in December. capping off ten consecutive years of record growth after going to an all-AWD strategy. FCA posted new annual sales records for Jeep and Ram as well as a new full-year record for the iconic Wrangler. Jaguar Land Rover set a new December benchmark while Land Rover itself broke all previous U.S. annual sales records.
Toyota edged out Jeep as the top utility brand in December by a razor-thin 269 sales. However, Jeep had already seized the full-year honors before the end of November. In terms of total sales in the segment, General Motors was the winner, followed by FCA and Toyota.
Mercedes-Benz managed to hang on to the luxury crown for one more year, though it lost to BMW in December. Lexus placed third in the premium segment.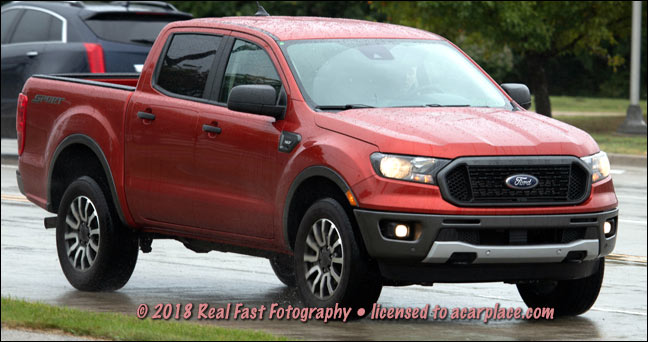 Ford's F-series enjoyed its third-best-ever sales year as it notched its 42nd consecutive year as America's favorite pickup and its 36th year as the best-selling vehicle of any type. Nearly half of all Americans don't remember any other car or truck being the top-selling vehicle. The downside is that Ford continues to grow more dependent on the F-series. The pickups accounted for 42.2% of total brand sales and 40.0% of total company volume in December. For the full year, the F-Series brought in 36.6% of all Ford Motor Company deliveries, up from 34.8% in 2017. Ford also completed its fourth decade as the leading manufacturer of commercial vans, with 47.7% of deliveries.
With four lines, the General easily finished as the leading pickup manufacturer, but things could get very interesting in 2019 if Ford's new Ranger takes after its larger sibling.
General Motors also hit the magic number for electric vehicle deliveries. This means the government tax credit will be phased out over the next 15 months. Tesla's credits have already reached the end of the line. GM lobbied vigorously for an extension but likely shot itself in the foot with poorly-timed announcements of factory closures and large layoffs.
2019 looks pretty good with decent job growth is strong and low unemployment making car buyers more confident. There are some potential storm clouds on the horizon, though. The government shutdown could put a damper on January sales, interest rates and new vehicle prices will continue to rise, and everything from trade tiffs with China to Brexit could throw a monkey wrench into the works.
All in all, it's sure to be another interesting year in the automobile business.